Jelly Bean 4.2 Update Coming to MyPhone a919i Duo
A Jelly Bean update for MyPhone a919i Duo also known in the international market as Micromax A116 HD has just been rolled out today. MMX Newscaster first revealed that the device just got a major upgrade, Android 4.2 (Jelly Bean 4.2) which brings significant changes and seamless user experience including a transparent notification, fix GPS lock issue, added new camera option for panorama shots and more!
MyPhone a919i Duo is a 5-inch full touchscreen phablet equipped with quad-core Cortex A7 processor clocked at 1.2GHz and Android Jelly Bean (version 4.1) operating system. It has an 8 MP main and 2 MP front cameras with LED Flash and autofocus. The device can also capture true HD videos at 720p. MyPhone a919i Duo users know the fact that the device is power efficient with its 2000 mAh battery which can standby up to 174 hours or up to 5 hours talk time.
Launched in the Philippines last week of April, MyPhone a919i Duo is by far one of the most liked handset in the local scene. I've read a lot of reviews about it and majority of them are good/positive reviews.
Month later, news broke that the rebranded MyPhone a919i Duo just got a Jelly Bean update which brings major improvements to the device, increasing efficiency and look and feel of it. Take a look at the few screenshots below courtesy of MMX Newscaster.
MyPhone a919i Duo Jelly Bean 4.2 Update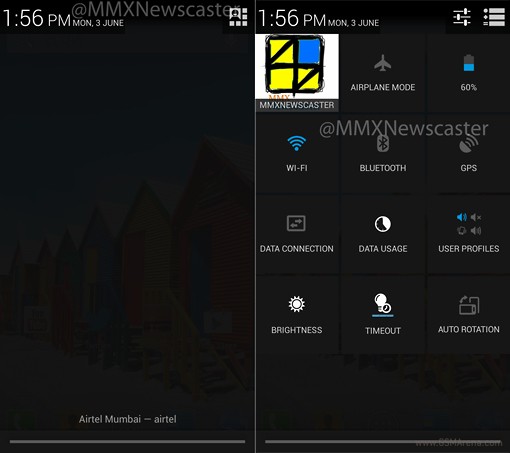 According to the same source, the Jelly Bean 4.2 update for MyPhone a919i Duo will be available at provider's service centers however, recent software updates to the device include the Over-the-Air (OTA) which allows users update the phone's OS directly from the application.
The source further has noticed the improved performance of the upgraded OS upon installing it on the hardware.
MyPhone a919i Duo Quadrant Standard, AnTuTu and NenoMark Results after Jelly Bean 4.2 Update
Quadrant Standard: 4071
AnTuTu: 13040
Nena Mark2: 36.3
Poll
Loading …
Written by Albert Israel
Albert Israel is the owner of Stechienotes.com. Working as a web programmer in a private institution in the Philippines, he considers Stechienotes.com as his online journal about his experiences related to his job and technology in general.
comments
by Albert Israel
June 4th 2013
Refresh page for newest content

iBlog9 Live Stream (Audio Only) Video streaming by Ustream Tweets about "#iBlog9" The Data Privacy Act by » read more
Only few hours to go before we finally see the Samsung's newest addition to its Galaxy series to be coded » read more